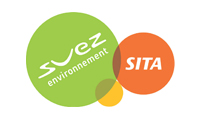 SITA Isle of Man
"SITA have worked closely with Manx Independent Carriers to develop the smooth operation of our shipping needs over the last few years.

"They are able to identify the needs of our company and are always willing to offer advice and assistance with our shipping requirements. They understand the operation of our facility and have a professional attitude towards their customer, right down to their delivery drivers and administration department."
SITA Isle of Man is a wholly owned subsidiary of SITA UK, Europe's largest waste management company. SITA operate over 40 energy from waste plants in Europe as well as managing, recycling, collection and disposal contracts for local authorities, industry and commerce.
The Island's EfW facility is a power station that produces electricity using household waste as the fuel instead of using fossil fuels such as coal, gas and oil. The facility will treat 60,000 tonnes of municipal waste in the primary incinerator, and up to 5,000 tonnes of clinical, animal, and oil waste in the secondary incinerator. This produces 10% of the island's electricity.
SITA use Manx Independent's Specialised Services team to transport the hazardous by-product APCR from the Isle of Man to England for further recycling, utilising a specialised articulated powder tanker capable of carrying 23 tonnes of APCR.
Manx Independents Specialised Services Team is specially trained in the transportation of dangerous goods by road and sea. In addition to the outbound waste we also carry lime to the Island for use at the EfW plant.