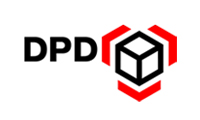 DPD and Geo Post
"Geopost UK has had a relationship with Manx Independent for over 20 years. In that time we have developed a very strong working relationship and it is a pleasure to know the team. From a commercial perspective, MIC has consistently delivered exceptional service levels and the team always strives to go the extra mile."
DPD is one of the UK's leading time critical services carriers and can satisfy all your distribution needs whether your consignments are for the UK or elsewhere in the world. Integrating our own extensive UK network with our unrivalled ground based service to Europe and Air Express service to the rest of the world, we are well placed to satisfy all your distribution and logistics needs.
In addition, their team of people has the technology and information systems to provide a seamless service for you and your customers. A total support network that will act, if you want it to, as an extension of your own business.
MIC have represented DPD, part of the Geopost Group on the Isle of Man for over 20 years.
Providing DPD with our parcel distribution service we have been able to offer them a consistent and time definite delivery service. We have enjoyed working with one of Europe's largest time critical distribution companies.