Our History
1985

4th November 1985, Manx Independent Carriers founded by Chris Workman and John Quaye
1989

December 1987, MIC purchase an 8,000 sq ft depot at Snugborough Trading Estate
1994

MIC commission a purpose built 20,000 sq ft Distribution Centre

MIC purchased the business and premises of Manx Sea Ferry Freight
2004

Purchased Edmundson Ronagency, a Preston based Haulier serving the Isle of Man
2007

MIC were the preferred haulage contractor for the new Isle of Man Prison
2009

Manx Independent Carriers develop revolutionary signature capture software
2010

March 2010. A major upgrade of our UK fleet and a switch over to the manufacturer MAN

Manx Independent Carriers celebrate 25 years in business on 4th November 2010.
2011

The switchover from Volvo to MAN continues with the arrival of a 7th tractor unit to the fleet
Manx Independent Carriers remain the Carrier of Choice for many "blue chip" companies

Two new 52 pallet double deck trailer added to fleet for Pallex operation
2012

3 new MAN TGS tractor units added to the UK Fleet.

MIC win distribution & install contract for new Currys/PC World store in Douglas
2013

Four new Ford Transit 300's added to fleet which now totals some 25 Transit delivery vehicles.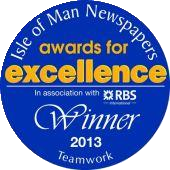 Manx Independent wins TEAMWORK Award at IOM Newspapers Awards for Excellence.
2014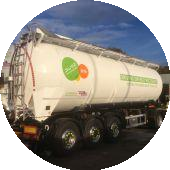 New Powder Tanker arrives, an investment of over £100k for a single vehicle!
2015

Autumn 2015. 5 new DAF trucks added to the fleet at a cost of £250k

On 4th November 2015 Manx Independent Carriers celebrate 30 years in business
2016
10 new flat deck trailers supplied by Dennison Trailers of Kildare


2017

Two additional Powder Tankers added to the fleet bringing total tanks to eight

MIC and FCX fleet combined now numbers 38 vans, 9 rigid trucks, 6 articulated tractors and over 120 trailers.
44 tonne MAN TGX 26.460 tractor joins two DAF XF 460's purchased earlier in the year.
2018

Walking floor trailer added to fleet to carry recylables